Skip to Content
Visit Community Dental for Crowns and Bridges in Columbus
Community Dental has years of experience providing excellent dental care, including dentures, emergency dentistry, and crowns and bridges to Columbus, OH-area customers. Crowns and bridges are dental methods used to restore and enhance damaged or missing teeth. If you have a tooth that is damaged, a crown is used to cover the damaged tooth, improving the aesthetic properties of your smile and providing additional structural support. Bridges work the same way but are used to fill the space left by missing teeth. Bridges cement gold or metal alloy, porcelain bonded, or ceramic teeth to your existing teeth, making them a great way to bring your smile into harmony with your innermost feelings, allowing you to smile brightly for the first time in a long time.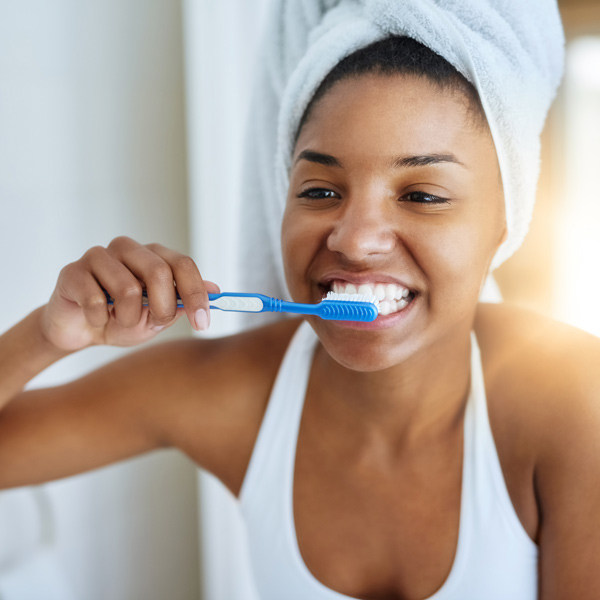 When Are Crowns and Bridges Appropriate?
There are numerous reasons for using crowns and bridges. The dental professionals at Community Dental understand the nuances involved, and how to apply them to each individual case. After all, bridge work is an art just as much as it is a science. Generally, crowns and bridges are used to:
Replace a large filling when there is little tooth structure remaining
Protect a weak tooth from fracturing
Restore a fractured tooth
Attach a bridge
Cover a dental implant
Cover a discolored or poorly shaped tooth
Cover a tooth that has had root canal treatment
Contact Us to Restore Vibrancy to Your Smile
At Community Dental, we pride ourselves on our commitment to creating and preserving healthy smiles. We want you to smile broadly and confidently when you leave our office. In addition to crowns and bridges, our dental team is skilled at root canals, extractions, veneers, and performing routine teeth cleanings.
If unexpected tooth pain or an accident have you suffering, give us a call and schedule an appointment. Reach out to our office by calling 614-272-0110 at your earliest convenience!